GUESTS
APHASIA STUDIES
Premiere Aug 29, 2020, 6.30 PM
Důl Hlubina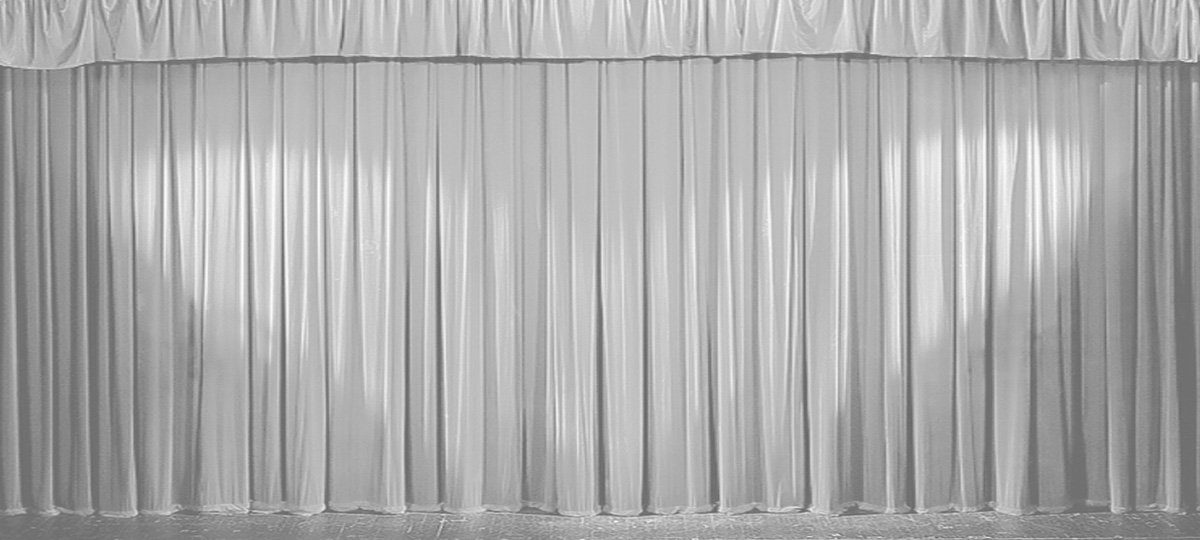 Detail
Realization Team / Cast
Show dates
APHASIA STUDIES
Premiere Aug 29, 2020, 6.30 PM - Důl Hlubina
Informace
Aphasia Studies (2018–2019)

The composition of Michal Rataj's Aphasia Studies mixes music and sounds with the texts of Katharina Schmitt, focusing on spatial and performative aspects of contemporary music-theatre. It is a music-theatre performance for mezzosoprano, violoncello, female vocal quartet, live electronics and one actress. In his book Children's Speech and Aphasia (1918), the Austrian linguist and founder of logopaedics, Emil Fröschels, describes the relationship between the development of language skills among children, speech impediments and psychology. Among other topics, Fröschels mainly focuses on the area of speech loss or aphasia. Inspired by Fröschels' book, Schmitt and Rataj explore language, speech and voice. For them, the question, "who speaks?" is just as important as the question, "who cannot speak?" or, "who cannot be heard?" The performance is concerned with the study of voice as a fundamental element of identity. The dramaturgical framework is based on a situation between a mute (speechless) character and a speaking one, which results in a palette of different vocal expressions such as singing, Sprechgesang (speech-song), whispering, speaking and screaming. The states between speaking and lack of speech are presented in relation to the psychology of the characters. The spatial sound of the performance mirrors them.

World premiere, 45'
Michal Rataj
Michal Rataj (1975) studied musicology and composition in the Czech Republic (FF UK, HAMU), in Germany (HU Berlin, UdK), in the UK (RHUL) and in the USA (CNMAT, UC Berkeley). He mainly focuses on the composition of electroacoustic and instrumental music, and since 2008, he has presented his solo sound performances in Europe and in the USA. Rataj is interested in the compositional aspects of surround sound, and experiments with painting pictures with sound. In 2002, he participated in the creation of the radio program Radioateliér for the Czech Radio station Vltava, and founded the internet portal rAdioCUSTICA, which is focused on mapping the contemporary scene of acoustic arts in the Czech Republic. Since 2014, he has been collaborating externally with Czech Radio. Rataj teaches composition and electroacoustic music at HAMU and NYU Prague. He has participated in many European music festivals (e.g. MetaMorf Trondheim, LAB30 Augsburg, and V:NM Graz). Rataj has done the music and sound design for a large number of radio plays, and has scored dozens of films. He has collaborated with Otakar Koska, Radim Procházka, Lucie Králová, Martin Řezníček, Hana Železná, Kamila Zlatušková and Robert Sedláček.
Katharina Schmitt
Katharina Schmitt (1979, Bremen) is a playwright and director. She studied theatre direction at the Theatre Faculty of the Academy of Performing Arts in Prague (DAMU). She has worked as a director and playwright in many theaters such as the Prague Chamber Theatre, National Theatre (Prague), Thalia Theater (Hamburg), Schauspiel Leipzig, Schauspiel Stuttgart, Watermill Center (New York), and Residenztheater (Munich). She has also been involved in a long-term collaboration with the Studio Hrdinů theatre (Prague) where she has directed plays such as Dark Mirrors based on Arno Schmidt's novel, Not I by Samuel Beckett, The Blood of the Walsungs based on Thomas Mann's novella, A Report on the Party and the Guests based on the films of Jan Němec and Ester Krumbachová, and The Report to the Academy based on Franz Kafka's short story. As a director, Schmitt is concerned with the boundaries between fine art and theatre. She is a prolific director and librettist in the areas of musical theatre, opera and radio. In 2016, she directed György Ligeti's opera Aventures & Nouvelles Aventures at the opening of the NODO festival. In 2017, she directed Jiří Kadeřábek's opera No Man at the National Theatre (Prague). In 2018, she worked as the director and librettist on the staging of Ondřej Adámek's opera Alles Klappt for the Munich Biennale.
Production team
Cast - Season:
Dates
Date
Time
Stage
Type
Detail
Tickets
Aug 29, 2020
6.30 PM
Důl Hlubina
Premiere
show detail
The play is no longer in our repertoire.