DRAMA
THE DRUNK ONES
Repetition Nov 3, 2019, 7.30 PM
.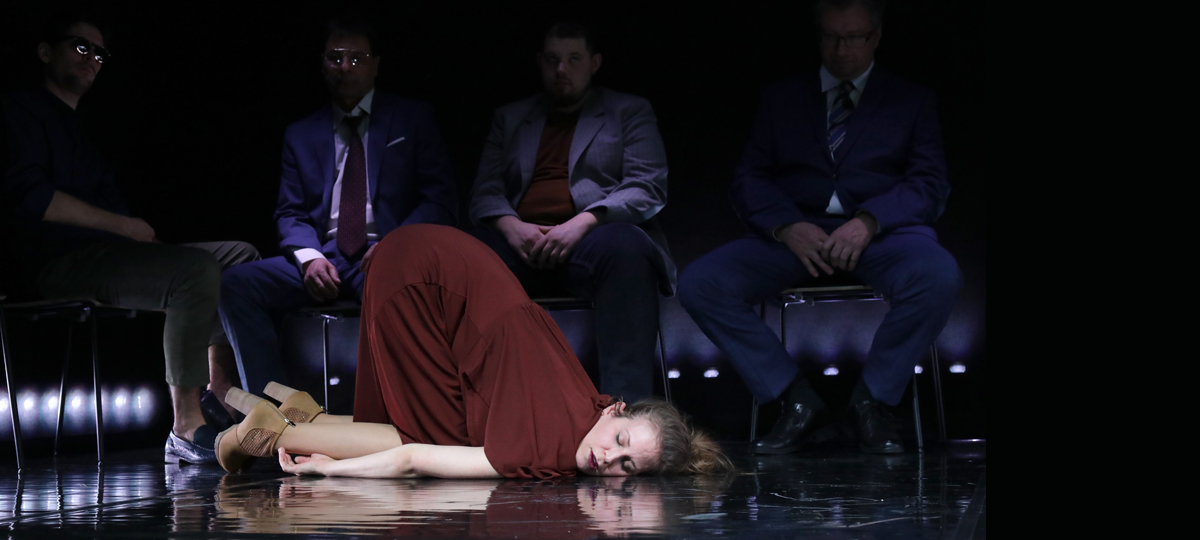 Detail
Realization Team / Cast
Show dates
Photo gallery
Articles, video, audio
Repetition Nov 3, 2019, 7.30 PM - .
Informace
"God is speaking through me now because God always speaks to the world through those who are drunk."

One deep night, a lot of bottomless bottles and fourteen drunks who are drowned in all of this. Their sadness and pain, as well as joy and love come up to the surface and this night can irretrievably change the fate of each of them. They all are the body of God and hear his whispers in their hearts. "And it is only God who does not lie to anyone because he does not give a fuck what people think about him." That is why they can tell the truth –sometimes cruel, sometimes merciful but in any case – purifying. A bitter – ridiculous play by one of a leading figures of contemporary Russian drama, which (as well as Vyrypaev's other texts) raises disturbing questions about the meaning of our existence in this world.
Buy tickets
Production team
Cast at date: Nov 3, 2019
Dates
Date
Time
Stage
Type
Detail
Tickets
Mar 16, 2019
7.00 PM
Divadlo "12"
Premiere
show detail
Mar 18, 2019
7.00 PM
Divadlo "12"
Repetition
show detail
Mar 26, 2019
7.00 PM
Divadlo "12"
Repetition
show detail
Apr 4, 2019
7.00 PM
Divadlo "12"
Repetition
show detail
May 23, 2019
7.00 PM
Divadlo "12"
Repetition
show detail
Sep 4, 2019
7.00 PM
Divadlo "12"
Repetition
show detail
Sep 10, 2019
7.00 PM
Divadlo "12"
Repetition
show detail
Sep 28, 2019
7.00 PM
Divadlo "12"
Repetition
show detail
Oct 1, 2019
7.00 PM
Národní dům Frýdek-Místek
Repetition
show detail
Oct 6, 2019
7.00 PM
Divadlo "12"
Repetition
show detail
Oct 13, 2019
7.00 PM
Divadlo "12"
Repetition
show detail
Oct 25, 2019
7.00 PM
Divadlo "12"
Repetition
show detail
Nov 3, 2019
7.30 PM
.
Repetition
show detail
Nov 9, 2019
7.00 PM
Těšínské divadlo
Repetition
show detail
Nov 29, 2019
10.30 AM
Divadlo "12"
Repetition
show detail
Dec 4, 2019
7.00 PM
Divadlo "12"
Repetition
show detail
Dec 8, 2019
7.00 PM
Divadlo "12"
Repetition
show detail
Jan 30, 2020
7.00 PM
Divadlo "12"
Repetition
show detail
tickets
Feb 4, 2020
7.00 PM
Divadlo "12"
Repetition
show detail
tickets
Mar 1, 2020
7.00 PM
Divadlo "12"
Repetition
show detail
tickets
Rehearsal gallery
Články
Video
Audio