OPERA
Protracted Sinuous Movement of a Longitudinal Object
Premiere Jun 29, 2016, 6.30 PM
Antonín Dvořák Theatre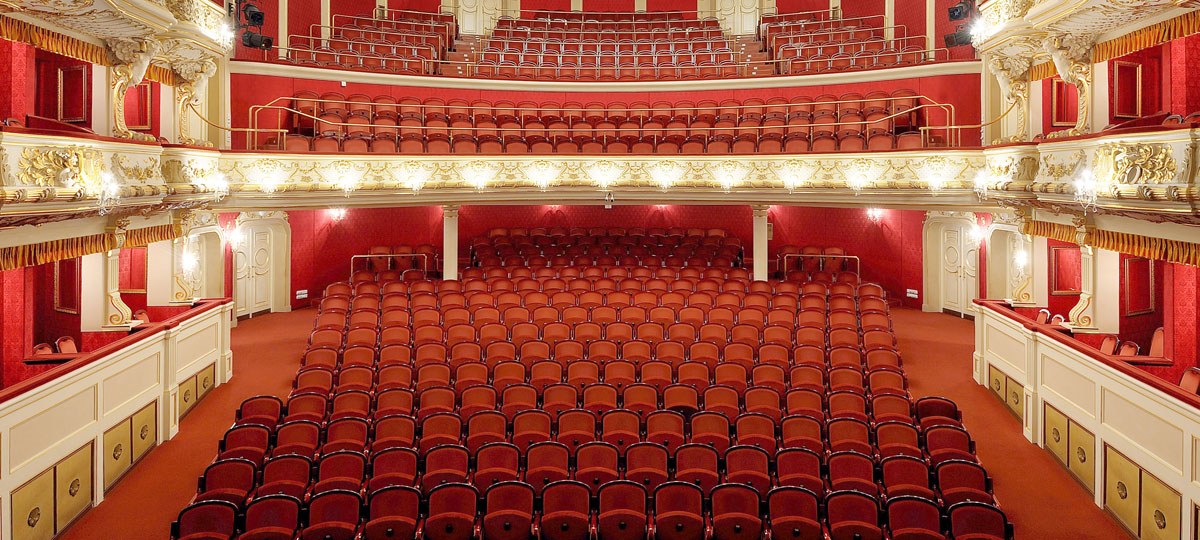 Detail
Realization Team / Cast
Show dates
Photo gallery
Protracted Sinuous Movement of a Longitudinal Object
Premiere Jun 29, 2016, 6.30 PM - Antonín Dvořák Theatre
Informace
This performance is a part of the festival NODO / New Opera Days Ostrava 2016
| | | |
| --- | --- | --- |
| | | Protracted Sinuous Movement of a Longitudinal Object explores the relations between a woman, a man, and a rattlesnake in a common house. Their encounters involve deep understanding, high levels of tension, and merciless combat with protracted, sinuous movements and extremely sharp, precise assaults. The focus is on distinctions between inaction, slow action, and quick action. Also of note, interactions between slightly displaced or slightly doubled subjects or objects – voices, sounds, people, situations, etc. |
Petr Cígler (1978) is a composer, horn player, chemist, and molecular designer. Formally, he has never studied composition, and he occupies himself with it only through cooperation with performers and festivals, writing "made-to-measure" compositions. For him, music is a counterbalance to science and
an inspiration for further work. At present he is a leader of the scientific team of synthetic nanochemistry
at the Czech Academy of Sciences, where he works in the research of new medicaments and diagnostic medical methods. For Cígler, music and science link on a general level: the approach of discovering the new. He is interested in organization and manipulation of sounds, work with acoustic phenomena, and cooperation with fine and enthusiastic performers who allow him to get to know and use their instruments in detail. He has composed orchestral and chamber pieces for Ostravská banda, BERG orchestra, MoEns, and others, performed at concerts and festivals in
the Czech Republic (Prague Spring, Ostrava Days, Exposition of New Music), England (Huddersfield Contemporary Music Festival), USA, Germany, and Switzerland. The composition Ueber das farbige Licht der Doppelsterne was commissioned by WDR Cologne, and its premiere by Ostravská banda was broadcasted live on WDR 3. The Czech Republic nominated his Entropic Symphony for the UNESCO International Rostrum of Composers in 2013.
In Czech language with English subtitles
Production team
Cast - Season:
Dates
Date
Time
Stage
Type
Detail
Tickets
Jun 29, 2016
6.30 PM
Antonín Dvořák Theatre
Premiere
show detail
The play is no longer in our repertoire.
Rehearsal gallery
Související