OPERA
WEDDING
Premiere Aug 28, 2020, 8.30 PM
Antonín Dvořák Theatre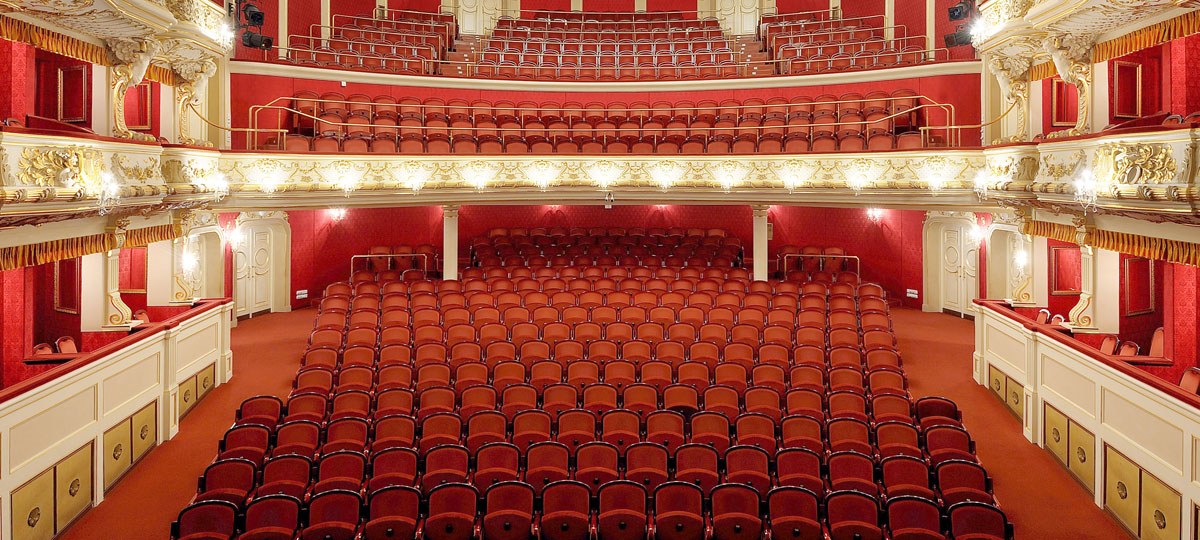 Detail
Realization Team / Cast
Show dates
Photo gallery
WEDDING
Premiere Aug 28, 2020, 8.30 PM - Antonín Dvořák Theatre
One-act opera for 6 female voices, 2011
Informace
Svadba (Wedding) (2011)

When Queen of Puddings Music Theatre approached me to write an opera for six female voices, I took the opportunity to explore a wedding, particularly the evening before the ceremony, during which the bride-to-be and her friends devote themselves to private ancient rituals. The text is based on original Serbian poetry but recontextualized, adapting it for our contemporary culture. The music is derived from traditional folklore. The structure of the work is informed by everyday images and objects such as hair, cups, and water. The scenes unfold not through a linear narrative, but through a joyful interconnection of tableaus, in which the animated drama turns ordinary life into moments of magic and fantasy. A wedding is an important turning point in a woman's life. Anchored in long-standing traditions, it always marks a transition for her. This rite of passage that Milica experiences is a universal one, an archetype of the human experience. Svadba (Wedding) offers us a chance to delve deeply into the virtues and richness of this brief but decisive juncture in a woman's life. Svadba is dedicated to my parents.

Ana Sokolović

Czech premiere, 55'

In Serbian with Czech and English subtitles
Ana Sokolović
An important figure in contemporary music, the composer Ana Sokolović has distinguished herself both in Canada and internationally. Her works, infused with Balkan rhythms, are influenced by different artistic disciplines and seduce an ever-growing audience, drawing them into a vividly imagined world. Her success can be measured by prestigious collaborations with Canadian orchestras, leading artists, and many Quebecois chamber music ensembles. Sokolović's varied repertoire, which has received numerous awards and prizes, includes several productions of her operas, such as The Midnight Court, which was produced at the Royal Opera House Covent Garden. In addition to her activities as a composer, Ana Sokolović is also a professor of composition at the University of Montreal.
Production team
Cast - Season:
Dates
Date
Time
Stage
Type
Detail
Tickets
Aug 28, 2020
8.30 PM
Antonín Dvořák Theatre
Premiere
show detail
Mar 22, 2022
8.00 PM
Antonín Dvořák Theatre
Repetition
show detail
Mar 27, 2022
7.00 PM
Venuše ve Švehlovce
Repetition
show detail
The play is no longer in our repertoire.
Gallery
Související