OPERA
THE CHILD AND THE SPELLS (L'Enfant et les Sortilèges)
Repetition Nov 27, 2022, 4.00 PM
Divadlo "12"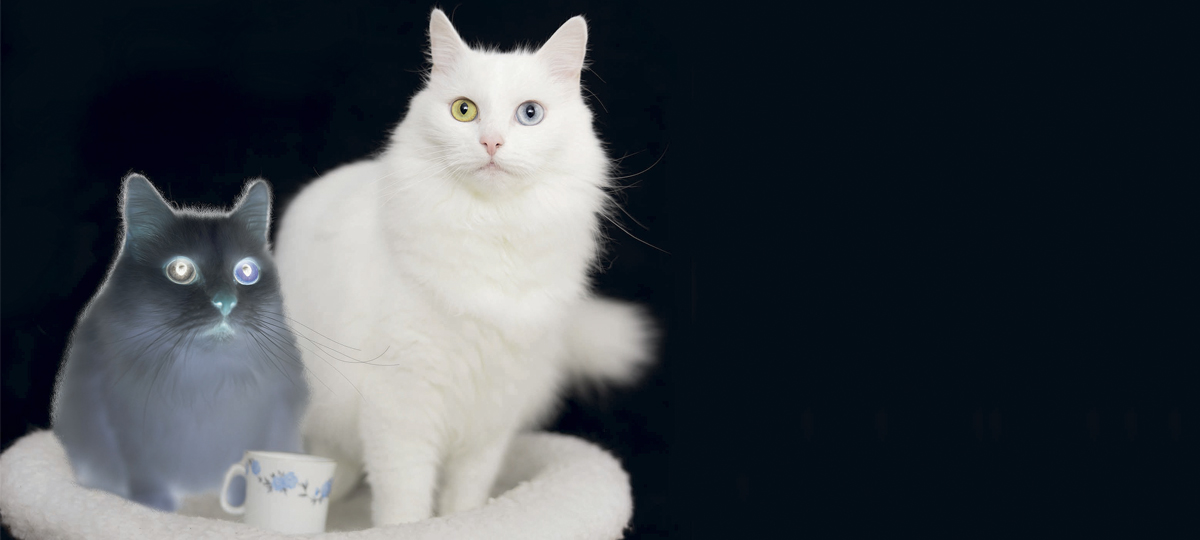 Detail
Realization Team / Cast
Show dates
Photo gallery
Articles, video, audio
Repetition Nov 27, 2022, 4.00 PM - Divadlo "12"
One-act lyric fantasy from 1925
Informace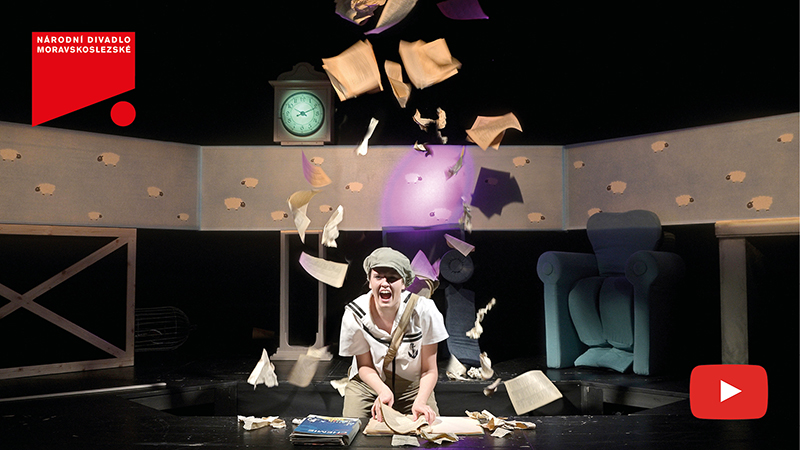 Libretto by Sidonie-Gabrielle Colette (1873–1954)
Stage director Juraj Čiernik


Ravel's opera-ballet with its subtitle A Lyric Fantasy in Two Parts is not common to see on Czech stages. The production was staged in the Prague National Theatre in 1927 (and it was in 2000 when the music accompanied Jiří Kylián's very popular ballet). In 2016, the South Bohemian Theatre's production was an impressive piece, and it was perceived as a family opera. The NDM chooses the same approach since the opera has been devoted to children. The libretto was written by the writer called Colette, and it is a fairy-tale story about a disobedient boy who tortures animals, destroys nature and things around him. All these things including trees and animals in the garden come to life and rebel against the naughty boy. In the end, the fear changes the boy to be kind and loving deep down in his heart. The libretto inspired Ravel to compose rhythmical and playful music, which for its wit has never become obsolete. This is a typical example of an impressionistic score enriched by a number of onomatopoeic effects.

The performance is staged under the project Ostrava Opera Academy – a joint project of the National Moravian-Silesian Theatre and the Faculty of Fine Arts and Music, University of Ostrava.
| | | | | |
| --- | --- | --- | --- | --- |
| Media partners: | | | | |
| Partners: | | | | |
Buy tickets
Other show dates
Divadlo "12"

Tickets
Divadlo "12"

Tickets
Production team
Cast at date: Nov 27, 2022
Dates
Date
Time
Stage
Type
Detail
Tickets
Feb 10, 2022
7.00 PM
Divadlo "12"
Premiere
show detail
Feb 12, 2022
7.00 PM
Divadlo "12"
2nd premiere
show detail
Feb 16, 2022
7.00 PM
Divadlo "12"
Repetition
show detail
Feb 24, 2022
7.00 PM
Divadlo "12"
Repetition
show detail
Mar 3, 2022
7.00 PM
Divadlo "12"
Repetition
show detail
Mar 10, 2022
7.00 PM
Divadlo "12"
Repetition
show detail
Mar 13, 2022
4.00 PM
Divadlo "12"
Repetition
show detail
Mar 18, 2022
7.00 PM
Divadlo "12"
Repetition
show detail
Mar 30, 2022
7.00 PM
Divadlo "12"
Repetition
show detail
Apr 11, 2022
7.00 PM
Divadlo "12"
Repetition
show detail
Apr 21, 2022
7.00 PM
Divadlo "12"
Repetition
show detail
May 3, 2022
7.00 PM
Divadlo "12"
Repetition
show detail
May 4, 2022
7.00 PM
Divadlo "12"
Repetition
show detail
May 7, 2022
7.00 PM
Divadlo "12"
Repetition
show detail
Sep 24, 2022
7.00 PM
Divadlo "12"
Repetition
show detail
Sep 25, 2022
4.00 PM
Divadlo "12"
Repetition
show detail
Sep 28, 2022
4.00 PM
Divadlo "12"
Repetition
show detail
Oct 5, 2022
7.00 PM
Divadlo "12"
Repetition
show detail
Oct 22, 2022
7.00 PM
Divadlo "12"
Repetition
show detail
Oct 30, 2022
4.00 PM
Divadlo "12"
Repetition
show detail
Nov 6, 2022
4.00 PM
Divadlo "12"
Repetition
show detail
Nov 27, 2022
4.00 PM
Divadlo "12"
Repetition
show detail
Dec 4, 2022
4.00 PM
Divadlo "12"
Repetition
show detail
Dec 6, 2022
7.00 PM
Divadlo "12"
Repetition
show detail
Jan 15, 2023
4.00 PM
Divadlo "12"
Repetition
show detail
Feb 19, 2023
4.00 PM
Divadlo "12"
Repetition
show detail
Mar 11, 2023
4.00 PM
Divadlo "12"
Repetition
show detail
Mar 26, 2023
4.00 PM
Divadlo "12"
Repetition
show detail
Apr 17, 2023
5.00 PM
Divadlo "12"
Repetition
show detail
tickets
May 10, 2023
5.00 PM
Divadlo "12"
Derniere
show detail
tickets
Gallery
Články
Video
Audio
Související