OPERA
TOSCA
Premiere Feb 13, 2021, 7.00 PM
Antonín Dvořák Theatre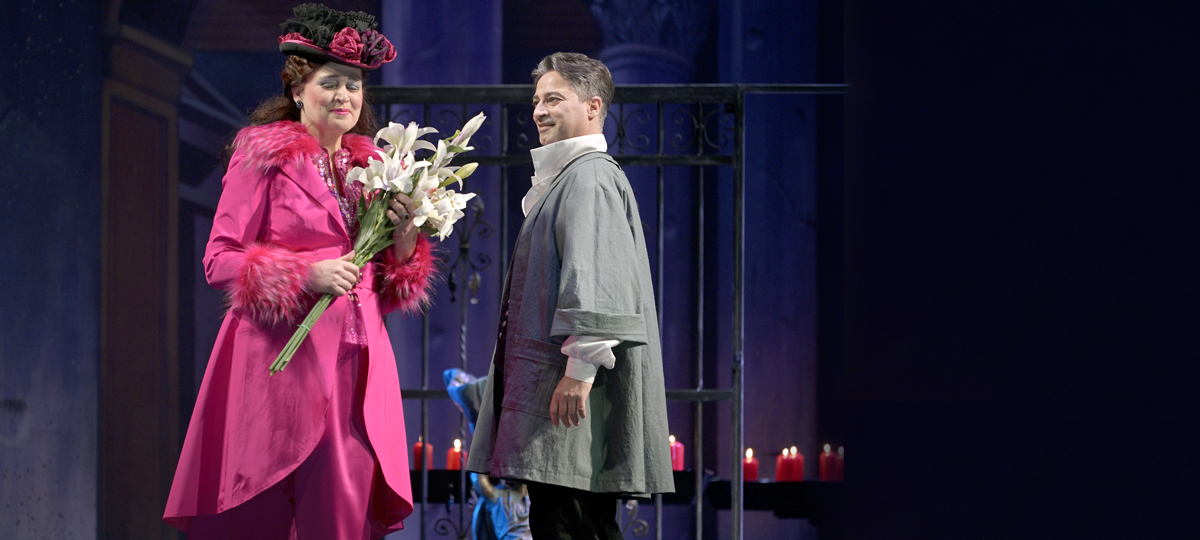 Detail
Realization Team / Cast
Show dates
Photo gallery
Articles, video, audio
TOSCA
- Premiere Feb 13, 2021
Premiere Feb 13, 2021, 7.00 PM - Antonín Dvořák Theatre
Opera in three acts from 1899
Informace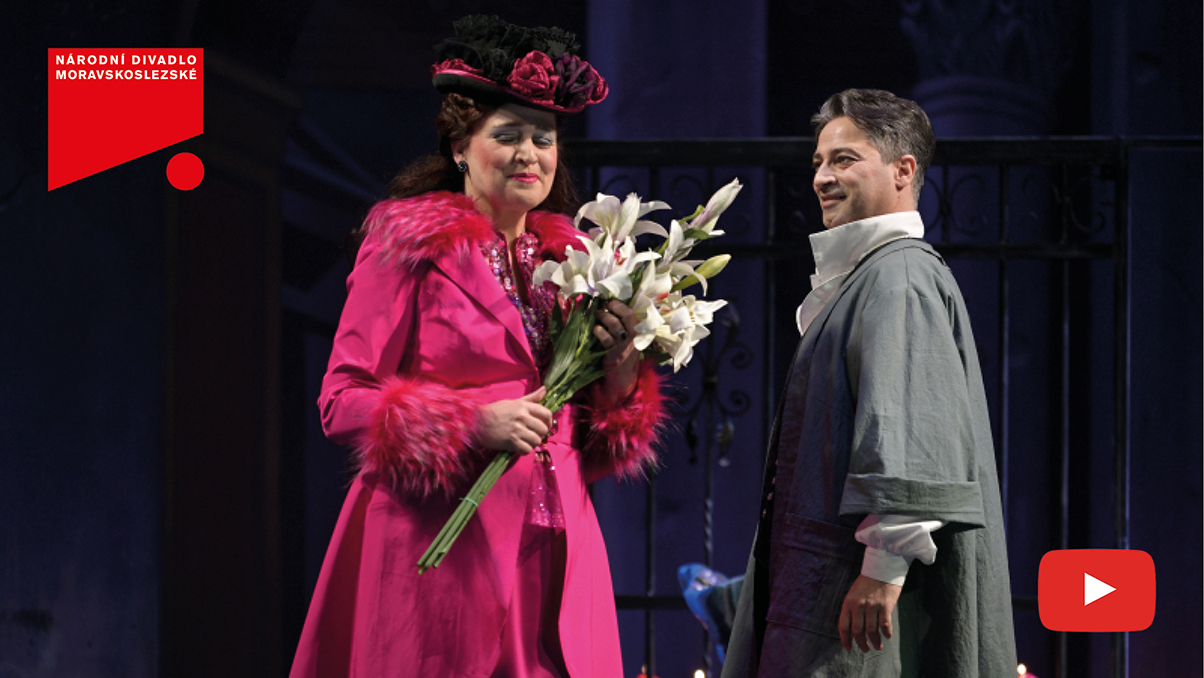 Libretto by Luigi Illica (1857–1919) and Giuseppe Giacosa (1847–1906)
based on the drama La Tosca by Victorien Sardou (1831–1908) from 1887
Musical preparation Marek Šedivý
Stage director Jiří Nekvasil


After an impressive success of the opera La Bohème, the author Giacomo Puccini searches for the dramatic play whose main character was tailor-made for a theatre star of that time Sarah Bernhardt.
By means of music, the composer starts playing a game full of love, passion and intrigues which is destined to end in disaster from the very beginning.
Excessively controversial scenes were castigated by opera critics at the end of the 19th century; however, in spite of negative reviews, Tosca has become one of the most frequently performed operas.

Performed in the Italian original with Czech and English subtitles.
| | | | | | |
| --- | --- | --- | --- | --- | --- |
| Media partners: | | | | | |
| Partners: | | | | | |
Buy tickets
Other show dates
Antonín Dvořák Theatre

Tickets
Antonín Dvořák Theatre

Tickets
Production team
Cast at date: Feb 13, 2021
Dates
Date
Time
Stage
Type
Detail
Tickets
Feb 13, 2021
7.00 PM
Antonín Dvořák Theatre
Premiere
show detail
Feb 15, 2021
7.00 PM
Antonín Dvořák Theatre
2nd premiere
show detail
Oct 8, 2021
Antonín Dvořák Theatre
Veřejná generální zkouška
show detail
Oct 9, 2021
6.30 PM
Antonín Dvořák Theatre
Premiere
show detail
Oct 15, 2021
6.30 PM
Antonín Dvořák Theatre
2nd premiere
show detail
Nov 5, 2021
6.30 PM
Antonín Dvořák Theatre
Repetition
show detail
Dec 1, 2021
6.30 PM
Antonín Dvořák Theatre
Repetition
show detail
Dec 27, 2021
6.30 PM
Antonín Dvořák Theatre
Repetition
show detail
Jan 5, 2022
6.30 PM
Antonín Dvořák Theatre
Repetition
show detail
Mar 9, 2022
6.30 PM
Antonín Dvořák Theatre
Repetition
show detail
Mar 23, 2022
6.30 PM
Antonín Dvořák Theatre
Repetition
show detail
Apr 20, 2022
6.30 PM
Antonín Dvořák Theatre
Repetition
show detail
May 18, 2022
6.30 PM
Antonín Dvořák Theatre
Repetition
show detail
May 25, 2022
6.30 PM
Antonín Dvořák Theatre
Repetition
show detail
Sep 9, 2022
6.30 PM
Antonín Dvořák Theatre
Repetition
show detail
Oct 15, 2022
6.30 PM
Antonín Dvořák Theatre
Repetition
show detail
Dec 7, 2022
6.30 PM
Antonín Dvořák Theatre
Repetition
show detail
Jan 28, 2023
6.30 PM
Antonín Dvořák Theatre
Repetition
show detail
Mar 25, 2023
6.30 PM
Antonín Dvořák Theatre
Repetition
show detail
tickets
May 3, 2023
6.30 PM
Antonín Dvořák Theatre
Repetition
show detail
tickets
Gallery
Články
Video
Audio
Související