OPERA
TANNHÄUSER (Tannhäuser und der Sängerkrieg auf Wartburg)
Premiere Apr 27, 2023, 6.00 PM
Antonín Dvořák Theatre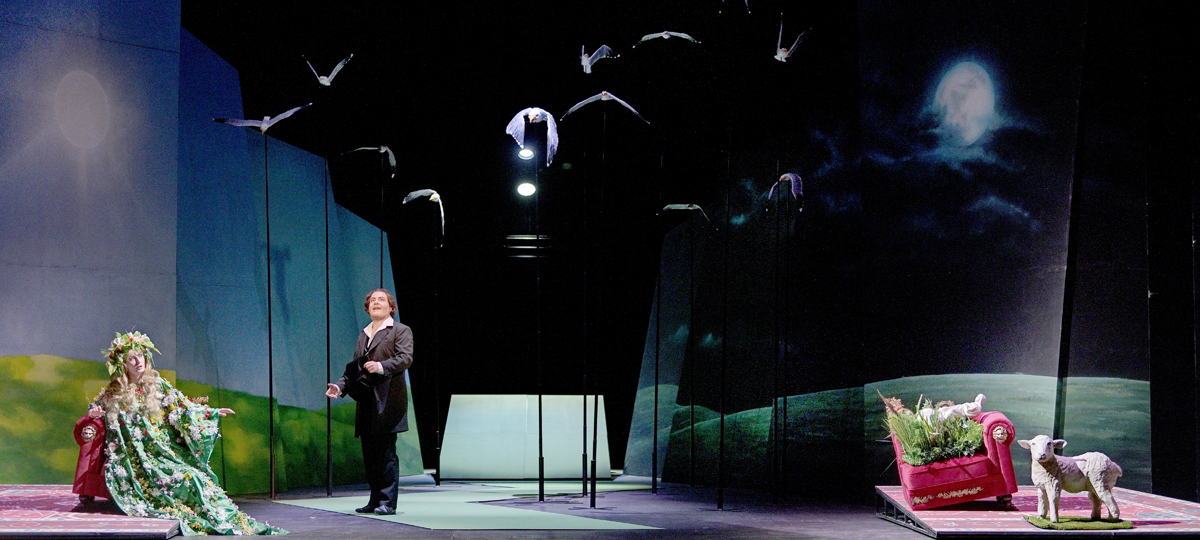 Detail
Realization Team / Cast
Show dates
Photo gallery
Articles, video, audio
Premiere Apr 27, 2023, 6.00 PM - Antonín Dvořák Theatre
Grand romantic opera in three acts from 1845
Informace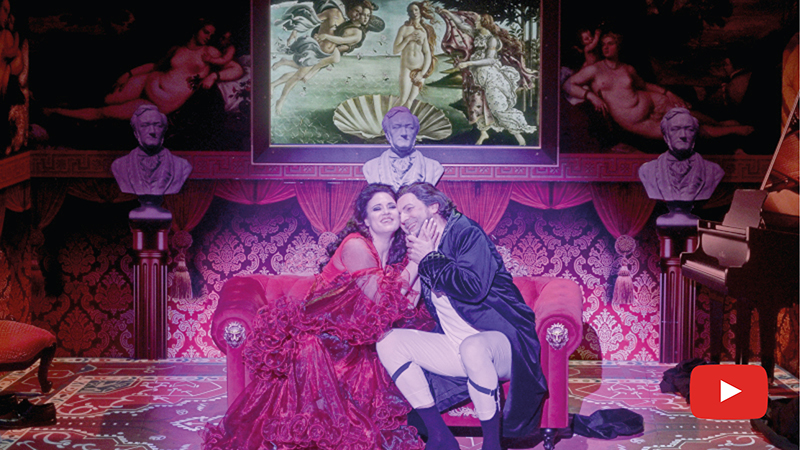 Libretto by Richard Wagner

Musical preparation Marek Šedivý
Stage director Jiří Nekvasil

Drawing inspiration from several literary sources, Wagner wrote a libretto combining elements of German romantic opera and French grand opera in 1843. This gave birth to a romantic opera "par excellence" which stepped ahead to the "musical drama". The character of the mythical minnesinger Tannhäuser—one of the most demanding tenor roles in the operatic repertoire—personifies the conflict between sensual and spiritual love, and the journey towards redemption is the unifying theme of most of the composer's works.
Despite repeated revisions during his lifetime, Wagner told his wife Cosima shortly before his death, "I remain indebted to the world for my Tannhäuser," by which he meant the definitive version.
The work first appeared in Ostrava in 1924 and returns to the stage of the National Moravian-Silesian Theatre as the fifth production after more than fifty years.

Performed in German with Czech and English subtitles.
| | | | | |
| --- | --- | --- | --- | --- |
| Media partners: | | | | |
| Partners: | | | | |
Buy tickets
Production team
Cast at date: Apr 27, 2023
Dates
Date
Time
Stage
Type
Detail
Tickets
Apr 25, 2023
Antonín Dvořák Theatre
Veřejná generální zkouška
show detail
Apr 27, 2023
6.00 PM
Antonín Dvořák Theatre
Premiere
show detail
Apr 29, 2023
6.00 PM
Antonín Dvořák Theatre
2nd premiere
show detail
May 5, 2023
6.00 PM
Antonín Dvořák Theatre
Repetition
show detail
May 30, 2023
6.00 PM
Antonín Dvořák Theatre
Repetition
show detail
Sep 19, 2023
6.00 PM
Antonín Dvořák Theatre
Repetition
show detail
Sep 23, 2023
6.00 PM
Antonín Dvořák Theatre
Repetition
show detail
Oct 24, 2023
6.00 PM
Antonín Dvořák Theatre
Repetition
show detail
Nov 5, 2023
3.00 PM
Antonín Dvořák Theatre
Repetition
show detail
Nov 8, 2023
6.00 PM
Antonín Dvořák Theatre
Repetition
show detail
Jan 21, 2024
4.00 PM
Antonín Dvořák Theatre
Repetition
show detail
Feb 1, 2024
6.00 PM
Antonín Dvořák Theatre
Repetition
show detail
Mar 27, 2024
6.00 PM
Antonín Dvořák Theatre
Repetition
show detail
Apr 4, 2024
6.00 PM
Antonín Dvořák Theatre
Repetition
show detail
Gallery
Rehearsal gallery
Články
Video
Audio
Související