MUSICAL
THE PRODUCERS
Repetition Mar 24, 2023, 6.30 PM
Jiří Myron Theatre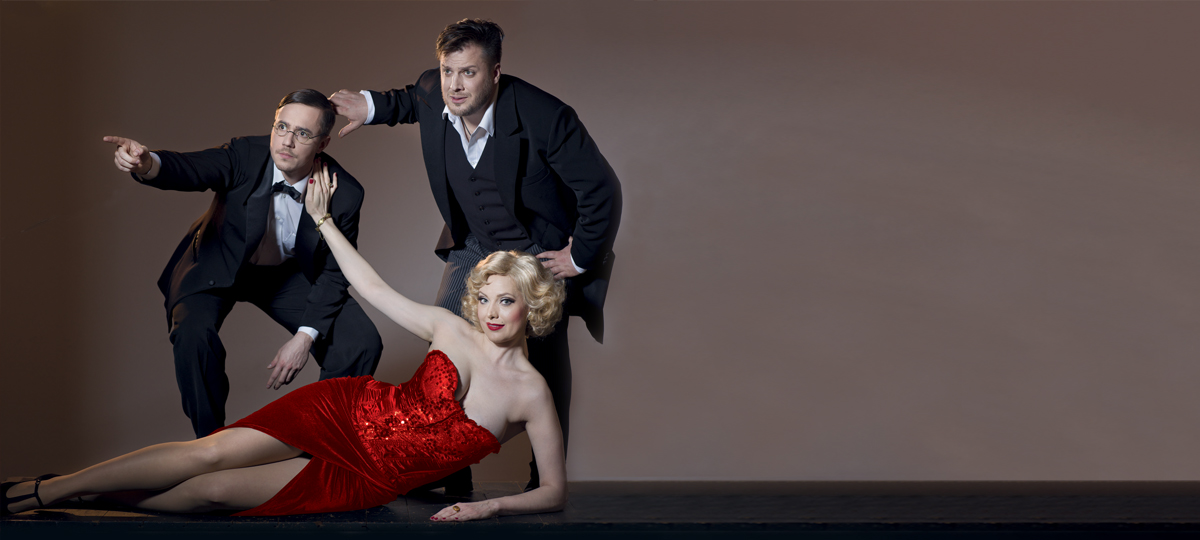 Detail
Realization Team / Cast
Show dates
Photo gallery
Articles, video, audio
Repetition Mar 24, 2023, 6.30 PM - Jiří Myron Theatre
Could the worst musical directed by the worst stage director become successful?
Informace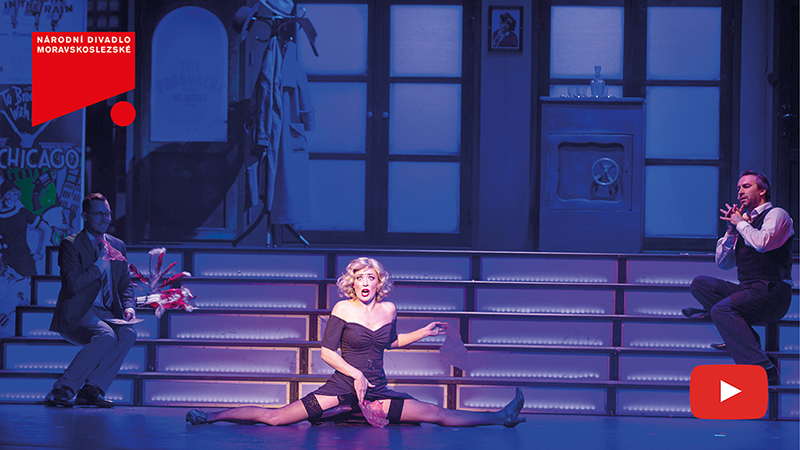 Translation and lyrics by Adam Novák
Stage director Gabriela Petráková
Choreographer Ladislav Cmorej
Musical preparation Jakub Žídek


Each producer wishes his work to be as much successful as possible. This does not work for the producers Max and Leo whose goal is to stage the worst musical ever and keep the invertors' money. They are one hundred percent sure that a piece concerning Adolf Hitler directed by a homosexual director with the worst reputation ever will be repulsive enough. Nonetheless, nobody realizes that such a piece has the potential to succeed in the end.
The musical is inspired by the movie of the same name from 1968, whose author is the parody master Mel Brooks (a scriptwriter of Young Frankenstein, Look Who's Talking Too 2, Dracula: Dead and Loving It, Robin Hood: Men in Tights, etc.). It was in 2001 when it was staged on Broadway and a year later, it gained 12 Tony Awards (out of 14) for the best score, book, direction, choreography, etc.
| | | | |
| --- | --- | --- | --- |
| Media partners: | | | |
| Partners: | | | |
Buy tickets
Production team
Cast at date: Mar 24, 2023
Dates
Date
Time
Stage
Type
Detail
Tickets
Oct 26, 2022
Jiří Myron Theatre
Veřejná generální zkouška
show detail
Oct 27, 2022
6.30 PM
Jiří Myron Theatre
Premiere
show detail
Oct 29, 2022
6.30 PM
Jiří Myron Theatre
2nd premiere
show detail
Nov 8, 2022
6.30 PM
Jiří Myron Theatre
Repetition
show detail
Nov 9, 2022
6.30 PM
Jiří Myron Theatre
Repetition
show detail
Nov 10, 2022
6.30 PM
Jiří Myron Theatre
Repetition
show detail
Dec 1, 2022
6.30 PM
Jiří Myron Theatre
Repetition
show detail
Dec 4, 2022
3.00 PM
Jiří Myron Theatre
Repetition
show detail
Dec 13, 2022
6.30 PM
Jiří Myron Theatre
Repetition
show detail
Dec 28, 2022
6.30 PM
Jiří Myron Theatre
Repetition
show detail
Jan 6, 2023
6.30 PM
Jiří Myron Theatre
Repetition
show detail
Jan 13, 2023
6.30 PM
Jiří Myron Theatre
Repetition
show detail
Feb 24, 2023
6.30 PM
Jiří Myron Theatre
Repetition
show detail
Feb 25, 2023
6.30 PM
Jiří Myron Theatre
Repetition
show detail
Mar 22, 2023
6.30 PM
Jiří Myron Theatre
Repetition
show detail
Mar 23, 2023
6.30 PM
Jiří Myron Theatre
Repetition
show detail
Mar 24, 2023
6.30 PM
Jiří Myron Theatre
Repetition
show detail
Apr 29, 2023
6.30 PM
Jiří Myron Theatre
Repetition
show detail
Apr 30, 2023
4.00 PM
Jiří Myron Theatre
Repetition
show detail
May 20, 2023
6.30 PM
Jiří Myron Theatre
Repetition
show detail
May 21, 2023
4.00 PM
Jiří Myron Theatre
Repetition
show detail
Jun 2, 2023
6.30 PM
Jiří Myron Theatre
Repetition
show detail
Jun 17, 2023
6.30 PM
Jiří Myron Theatre
Repetition
show detail
Oct 25, 2023
6.30 PM
Jiří Myron Theatre
Repetition
show detail
Oct 26, 2023
6.30 PM
Jiří Myron Theatre
Repetition
show detail
Oct 27, 2023
6.30 PM
Jiří Myron Theatre
Repetition
show detail
Nov 12, 2023
4.00 PM
Jiří Myron Theatre
Repetition
show detail
Nov 30, 2023
6.30 PM
Jiří Myron Theatre
Repetition
show detail
Dec 31, 2023
4.00 PM
Jiří Myron Theatre
Repetition
show detail
Jan 6, 2024
6.30 PM
Jiří Myron Theatre
Repetition
show detail
Feb 21, 2024
6.30 PM
Jiří Myron Theatre
Repetition
show detail
Apr 25, 2024
6.30 PM
Jiří Myron Theatre
Repetition
show detail
May 5, 2024
4.00 PM
Jiří Myron Theatre
Repetition
show detail
May 6, 2024
6.30 PM
Jiří Myron Theatre
Repetition
show detail
Gallery
Články
Video
Audio
Související