OPERETTA / MUSICAL
FLOWERS FOR MRS HARRIS
Repetition Feb 11, 2023, 6.30 PM
Jiří Myron Theatre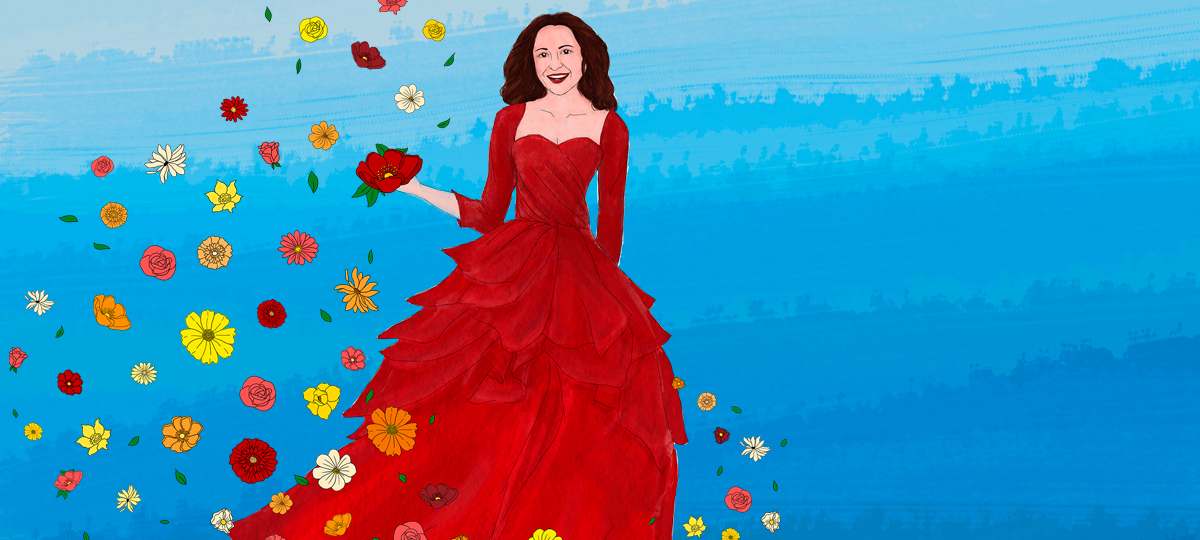 Detail
Realization Team / Cast
Show dates
Photo gallery
Articles, video, audio
Repetition Feb 11, 2023, 6.30 PM - Jiří Myron Theatre
Musical journey to a big dream
Informace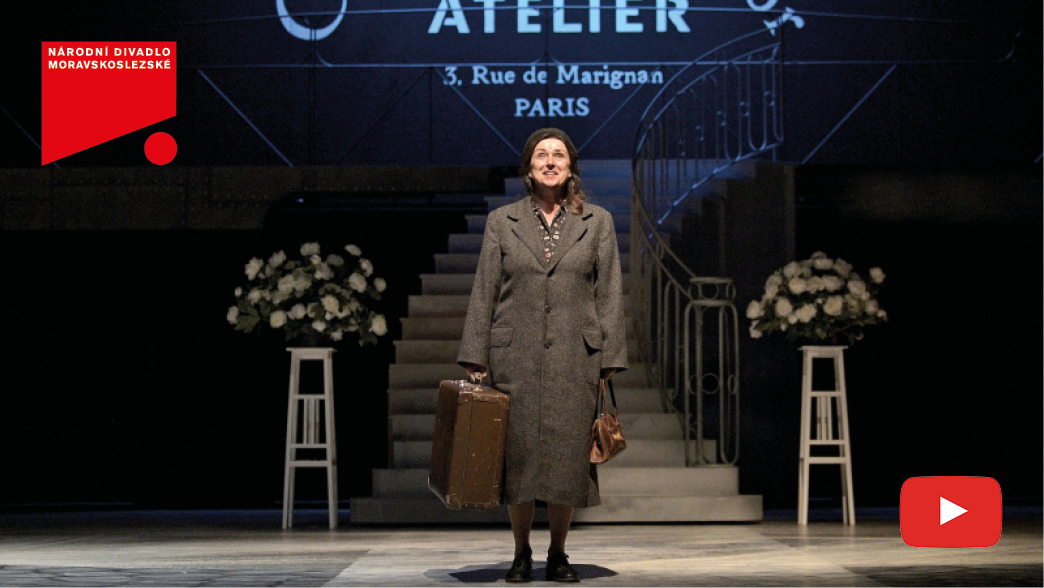 Stage director Gabriela Petráková
Musical preparation Jakub Žídek

Meet Mrs Ada Harris: she lives in the 1950s, she works as a charwoman, and in her chest, she has the warmest heart you have ever met. She is kind, honest, and humble. Hardly ever does she think of herself, all days she spends with taking care of households and lives of her clients. The only whim she may afford from her low salary is a few flowers regularly decorating the kitchen table.
One day, when cleaning a household of a rich lady, she saw something unbelievably stunning, something that she has not ever dreamed of: a gorgeous gown by Dior. And from this moment she is not scared of dreaming. This dress takes her breath away; it embodies all the higher values worth to attach to. She must have this dress as well!
On her long journey to the fashion miracle she has met a range of other characters – and her kindness more or less impress everybody who have met her. Mrs Harris is a proof that anything is possible, and that you may follow your dream carrying humanity in your heart.
The musical, whose plot is based on the humoristic novel of the same name from the 1950s, was staged for the first time in Sheffield, England, in 2016, and it won a UK Theatre Awards for Best Musical and for Best Performance in Musical. A fairy tale for grown-ups about the price of human kindness has its Czech premiere in Ostrava.

Czech premiere on 3 October 2020 at the Jiří Myron Theatre

| | | | | |
| --- | --- | --- | --- | --- |
| Media partners: | | | | |
| Partners: | | | | |
Buy tickets
Production team
Cast at date: Feb 11, 2023
Dates
Date
Time
Stage
Type
Detail
Tickets
Oct 2, 2020
Jiří Myron Theatre
Veřejná generální zkouška
show detail
Oct 3, 2020
6.30 PM
Jiří Myron Theatre
Premiere
show detail
Oct 4, 2020
4.00 PM
Jiří Myron Theatre
2nd premiere
show detail
Oct 14, 2021
6.30 PM
Jiří Myron Theatre
Repetition
show detail
Oct 15, 2021
6.30 PM
Jiří Myron Theatre
Repetition
show detail
Oct 17, 2021
3.00 PM
Jiří Myron Theatre
Repetition
show detail
Mar 24, 2022
6.30 PM
Jiří Myron Theatre
Repetition
show detail
Apr 5, 2022
6.30 PM
Jiří Myron Theatre
Repetition
show detail
May 21, 2022
6.30 PM
Jiří Myron Theatre
Repetition
show detail
May 24, 2022
6.30 PM
Jiří Myron Theatre
Repetition
show detail
Feb 10, 2023
Jiří Myron Theatre
Veřejná generální zkouška
show detail
Feb 11, 2023
6.30 PM
Jiří Myron Theatre
Repetition
show detail
Feb 12, 2023
4.00 PM
Jiří Myron Theatre
Repetition
show detail
Feb 28, 2023
6.30 PM
Jiří Myron Theatre
Repetition
show detail
Mar 9, 2023
6.30 PM
Jiří Myron Theatre
Repetition
show detail
Apr 18, 2023
6.30 PM
Jiří Myron Theatre
Repetition
show detail
tickets
Apr 19, 2023
6.30 PM
Jiří Myron Theatre
Repetition
show detail
tickets
May 24, 2023
6.30 PM
Jiří Myron Theatre
Repetition
show detail
tickets
Jun 2, 2023
6.30 PM
Jiří Myron Theatre
Repetition
show detail
tickets
Jun 11, 2023
4.00 PM
Jiří Myron Theatre
Derniere
show detail
tickets
Rehearsal gallery
Články
Video
Audio
Související