BALLET
MEMORIES OF MAHLER
2nd premiere Dec 4, 2021, 6.30 PM
Jiří Myron Theatre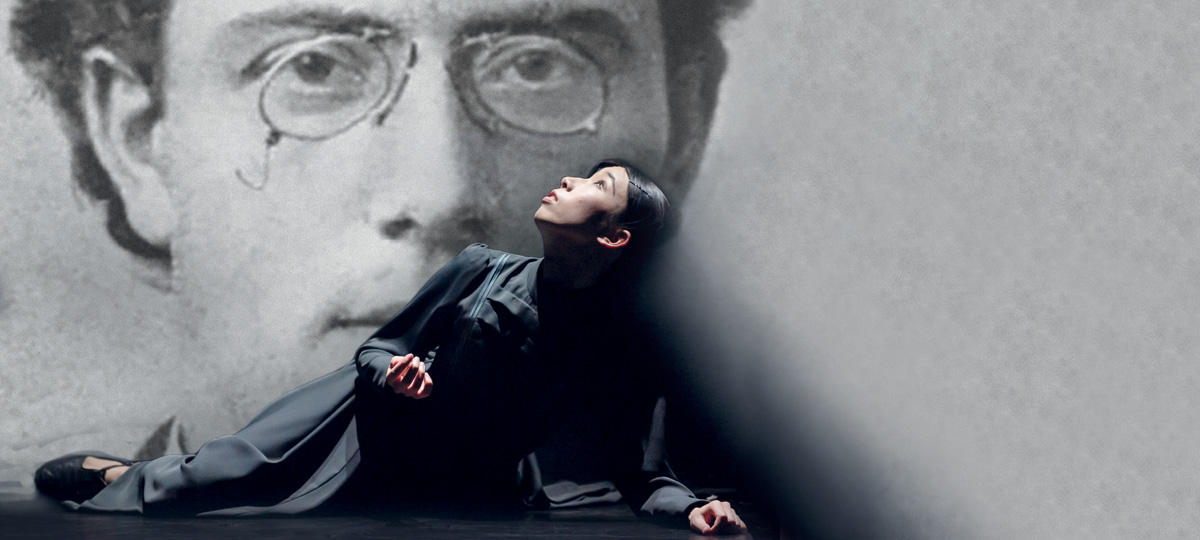 Detail
Realization Team / Cast
Show dates
Photo gallery
2nd premiere Dec 4, 2021, 6.30 PM - Jiří Myron Theatre
Informace
Choreography by Jo Strømgren
Music by Gustav Mahler, Bergmund Waal Skaslien

Norwegian choreographer, stage director and filmmaker Jo Strømgren found inspiration predominantly in Mahler's songs, melodic excerpts and tunes. Moreover, he got inspired by what Mahler heard around him, and by what was significant for his home, multinational and multicultural Austrian Empire slowly falling apart.
Jo Strømgren's creative effort is not a reconstruction of memories of Mahler, nor remake of his childhood and growing up in Jihlava, where Mahler very sensitively perceived musical culture of this region, and which is later reflected in his work. The aim is to create a poetic picture of the world of Gustav Mahler's personality. Inexhaustible source of Strømgren's inspiration is modernity, topicality and attractivity of Mahler's music as well as its originality that comes from combination of diverse elements.
Among his other authentic projects and his own dance company, Jo Strømgren works as a residential choreographer at the Norwegian National Ballet, he collaborated with many significant institutions such as The Royal Danish Ballet or the Vienna State Opera. He created over 150 choreographies in more than 60 theatre houses and movies.

On the occasion of 110th death anniversary of Gustav Mahler


Premieres on 27 and 28 March 2021 at the Jiří Myron Theatre

Buy tickets
Production team
Dates
Rehearsal gallery